null
null
Infographics available in Keystone-SDA basic package
26.01.2021 | Infografic
Infographics available in Keystone-SDA basic package
Since the beginning of the year, infographics have been included in the Keystone-SDA basic package for customers. They are available on the Direct-platform as well as in the news agency's visual photo database.
---
The infographics provide a quick overview of current topics in the fields of politics, economics, science, culture, sports and miscellaneous.
The Keystone-SDA program includes current infographics on the coronavirus regarding the development of case numbers, utilization of beds in intensive care units or the vaccination campaign, as well as infographics on women's suffrage in Switzerland.
If you have any questions, please contact Hans-Jörg Hegner, Key Account Manager, at +41 58 909 50 88, hans-joerg.hegner@keystone-sda.ch.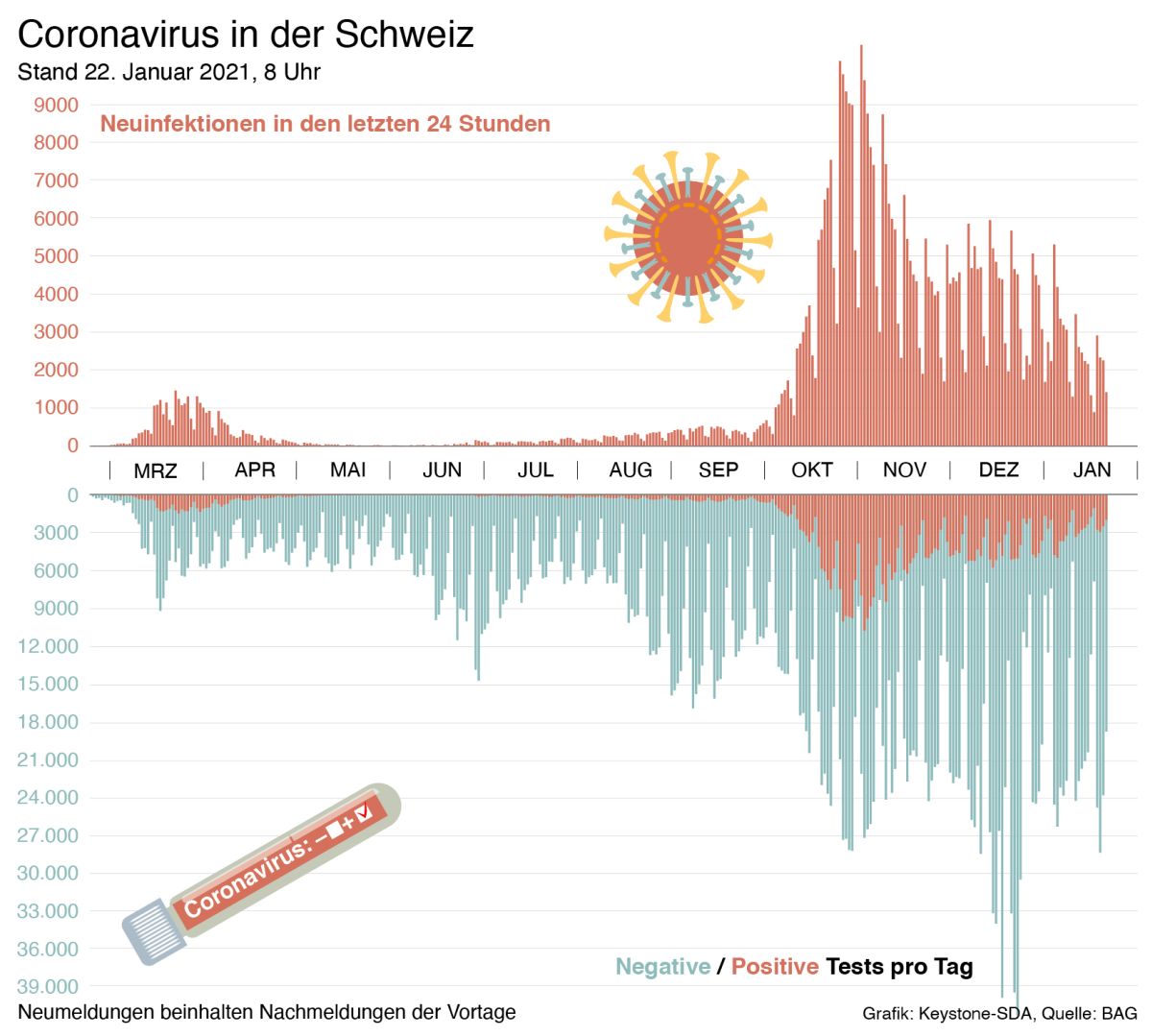 Infografic: Keystone-SDA / source BAG
---