06.10.2022 | News from us
Keystone-SDA lunch event
An exceptional event in an intimate setting, high above the rooftops of Zurich. The Board of Directors of Keystone-SDA invited shareholders and figures from the world of media, politics and business to Rooftop Talacker50 on 4 October 2022 for a personal and convivial gathering.
---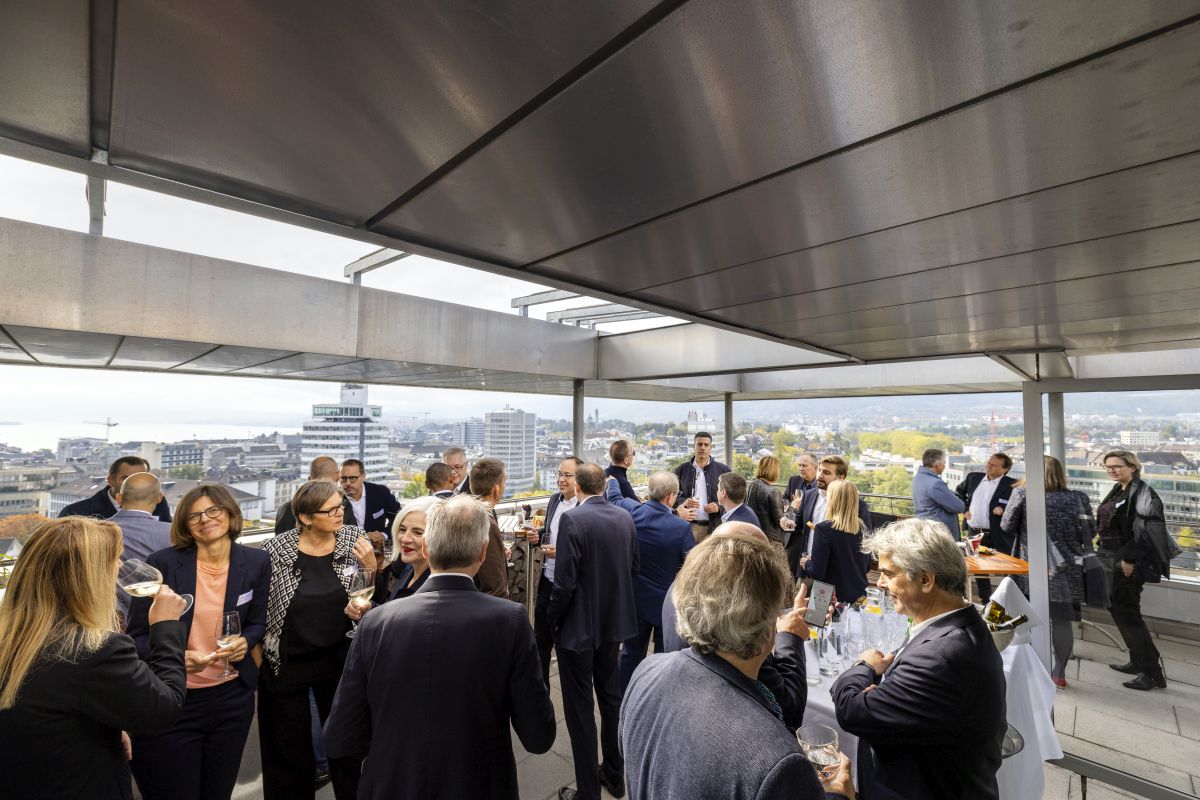 Photo: Keystone-SDA / Michael Buholzer


For the first time since the pandemic, it was once again possible to meet with shareholders, editors-in-chief, representatives of the Swiss Media Association and policy-makers from the business community. Last Tuesday, on 4 October 2022, the Board of Directors invited them to Rooftop Talacker50 in Zurich for a special social event. With presentations, canapés and the early autumn sunshine, everyone's well-being was fully taken care of.

In his welcome speech, Chairman Ueli Eckstein mentioned the retirement of Markus Schwab, CEO of Keystone-SDA in 2023, and highlighted that the search for a successor had begun.

With Insights, Jann Jenatsch, Deputy Managing Director, shed light on the everyday life of a news agency from the perspective of media skills and living in a digital culture. In doing so, he referred less to the technological development of digitalisation and more to the social and cultural practices. «This blend – the media skills anchored in our DNA and the high level of adaptability demanded by the digital market – is not a magic bullet, but is certainly a guide, for how Keystone-SDA can remain relevant to its clients», said Jenatsch.

Guest speaker Anna Jobin, President of the Swiss Federal Media Commission (FMEC), put resilience at the centre of her Carte Blanche. She was keen to point out the importance of a resilient media network. What would Switzerland be without its own news agency? Something which is already the case in New Zealand. «A news agency is part of the journalistic media network, an important hub, and at the same time an essential network in its own right», said Jobin.

We look back on an inspirational and atmospheric lunch event with our guests above the rooftops of Zurich, and look forward to the next occasion in this setting. Click here for the picture gallery.
// ]]>